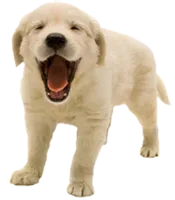 When you arrive at our clinic, you will be greeted by one of our staff members. We will do our best to effectively and efficiently work through appointments in a timely manner. Unexpected delays may occur at times due to serious illness or an unseen emergency. Please accept our apology if this occurs and be aware that our staff will provide the same dedication to your pet if an unexpected incident should arise.
Here is what to expect during your visit:
*Once checked in, one of our team members will weigh your pet and accompany you into an exam room.
*Dr. Fleck and his staff will then meet you, gather information about your pet's health, examine your pet, discuss treatment and answer any questions that you may have about your pet.
*At times, a team member will escort your pet into our prep room for diagnostic test such as bloodwork or treatments which Dr. Fleck has discussed with you.
*When the veterinary consultation is complete, you will go back into the reception area where your billing and future appointment bookings will be handled.
*A team member is available if you have any questions in regard to your visit, treatment plan or medication instructions.
We strive to provide excellent service in a caring environment.